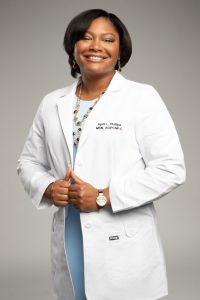 April L. Phillips is an Adult-Gerontology Primary Care Nurse Practitioner, who resides and practices in Arlington, Texas. Her first published book, When I Said Yes, recounts a specific moment in time when she decided to give her life to God. In this memoir, April describes specific events during her journey that have helped her become the person she is today. As her journey progresses, she continues to grow from her life experiences. Presently, her focus is helping people transform their lives advantageously by helping to end homelessness in her community and reducing the rate of recidivism in Texas as she continues to collaborate with chiropractors and a pain management physician to examine patients and their medical records; diagnose health conditions and illnesses; educate patients and their family members on pain prevention; propose treatments for chronic/onset pain; and promote good health practices.
April also has a blog, IamAprilPhillips.com, specifically for personal injuries. The purpose of her blog, IamAprilPhillips.com, is to teach others about the most common pain conditions and injuries seen in clinical practices, and to offer suggestions for standard care practice. The information provided is not intended to be a source to self-diagnosis and self-medication. She recommends that readers consult with their primary care physician or practitioner for all their healthcare needs.
During the pandemic, so many people lost their health insurance due to losing their jobs. April uses her blog as a tool to help patients learn about personal injuries related to their specific situation, written in an understandable manner. Through her blog, April uses her gifts and talents to serve God.
For more information about When I Said Yes, please contact the author at whenisaidyes2005@gmail.com.
When I Said Yes by April Phillips: